It's time to wake up. The global war on Christians is gaining strength...
Elizabeth Scalia

Christmas aside, the bottom line is this: in America we live in a habitual conceit of primacy; we think if something isn't happening here, it's not happening anywhere, and if something is happening here, it's either better or worse — but by all means more worthy of note and action — than anything that's happening in other parts of the world.
---
Hollywood executives furious after atheist film critic takes on anti-Catholic distortions in "Philomena"
---
6 embarrassing things you do, and scientific explanations for why you do them...
---
8 things to know and share about the Immaculate Conception...
Jimmy Akin

December 8th is ordinarily celebrated as the solemnity of the Immaculate Conception, but this year in the U.S., it's being celebrated on Monday, December 9th. It celebrates an important point of Catholic teaching, and it is a holy day of obligation. Here are 8 things you need to know about the teaching and the way we celebrate it.
---
Evangelii Gaudium looks very different read through the lens of Argentine experience...
Michael Novak

Reading the new exhortation by Pope Francis after the wildly misleading presentations of it by the Guardian and Reuters (both from the left side of the U.K. press), and reading it with an American ear for language, I was at first amazed at how partisan and empirically unfounded were five or six of its sentences.
---
It seems like mindless fun to hate celebrities like Rebecca Black, but it's leading us to hell...
---
Once you realize that you are the beloved treasure of the Creator, you will have true joy...
Kathryn Jean Lopez

There's a new commercial I watched the other day. Kids make music. Adults make music. An elderly couple plays checkers. People get sandwiches together, presumably to share with those who might not have a decent meal otherwise. And they do it all to the tune of "Joy to the World." It's from the Catholic Archdiocese of Washington...
---
Pope concelebrates Mass with Coptic Catholic patriarch; urges Egyptian Christians to 'Be strong, do not fear!'
---
Atheist blogger tackles the anti-Catholic legend of the Dark Ages "and other hysterical myths"
---
St. John the Baptist is a prophet who prepared the people of his time for the coming of Jesus...
---
"Would someone just shut that pope up?"
---
"By virtue of Baptism and Confirmation we are called to be conformed to Christ": Pope sends message for World Day of the Sick...
---
Mandela the sinner? Mandela the prophet? Yes, cover both...
Terry Mattingly

One of the greatest mysteries in life is the moral complexity that is often found in the hearts of great men and women who live truly great lives and, even, in their best moments perform great deeds that can be called blessed, or even holy. There is no question that the turning points in the life of Nelson Mandela, the times when he went to the mountaintop...
---
No one goes away from Jesus unchanged (as seen in a beautiful Christmas commercial)
---
Which Church Father had the strangest life story of all? It may be this one...
---
Do Catholics believe in ghosts? When I was ten years old I had a direct encounter with one...
---
Thursday night on The Daily Show: Jon Stewart uses Pope Francis to hammer Fox Business pundits (warning: language)


What recent scientific studies can teach us about ourselves and raising our children...
Msgr. Charles Pope

In modern times there has been a tendency to downplay the differences between men and women, preferring to see whatever differences have historically existed as simply social constructs. This thinking was insisted upon by many as a kind of political correctness that must be held otherwise punishment and excoriation was sure to follow. Nevertheless...
---
A candid assessment of Nelson Mandela...
---
10 things you need to know today: December 10, 2013...
---
The story of Mary in marble and bronze...
Kathy Schiffer

In Rome's Piazza Mignanelli, just southwest of the Piazza di Spagna, stands the Column of the Immaculate Conception. On Sunday, December 8, continuing a tradition of Popes since 1857, Pope Francis visited the Column to pray and to lay a wreath of roses before the bronze statue of the Virgin Mary.
---
The Immaculate Conception is the door opening on our salvation...
Rebecca Hamilton

It is God the Father, preparing the way for the birth of God the Son by first preparing a holy mother for Him. The idea that God chose to enter the world as a helpless baby, born to a young girl and her carpenter husband in a backwater province of a conquered nation goes against everything we know and believe about what makes a person important.
---
Last week, the Vatican mysteriously removed Evangelii Gaudium from the web. It's back up, and here's what they changed...
Brandon Vogt

Speculation swirled last week when the Vatican mysteriously removed the text of Pope Francis' groundbreaking exhortation, Evangelii Gaudium (The Joy of the Gospel), from their website. Many theories floated around, from the innocent—maybe the translation needed updating?—to the more radical—was the Holy See redacting certain passages?
---
Church's G8 proposes a commission to combat pedophilia and sex abuse by priests...
Andrea Gagliarducci

After three days of discussions, the Council of Eight Cardinals advising Pope Francis on the Curia Reform made official its first proposal: establishing a specific commission for the protection of children who have been victims of abuse. The proposal represents one further step in the fight against clergy pedophilia...
---
9 things to know and share about the Second Sunday of Advent...
---
Any day now, Pope Francis is expected to issue a papal bull decreeing that Peter Faber is a saint...
---
Pope Francis makes traditional annual visit to Piazza di Spagna, pays homage to the Immaculate Conception...
Rocco Palmo

Even if the Advent Sunday takes precedence over the feast of the Immaculate Conception, Rome's traditional Yuletide launch continues – at 4pm local, the Pope arrives at Piazza di Spagna for the annual "homage" at the square's statue of the Immacolata, which tops a pillar at the center of the main shopping district.
---
Fix your top 10 clothing annoyances with these clever tricks...
---
The world behind a simple shirt, in five chapters...
---
10 things you need to know today: December 7, 2013...
---
Syrian Christians; pope-mania; and a looming check-up on Vatican finances...
John Allen

Syria's roll call of missing Christians continues to grow. In April, Islamic militants kidnapped two Orthodox prelates, Syriac Orthodox Archbishop Mar Gregorios Yohanna Ibrahim and Greek Orthodox Archbishop Paul Yazigi. In July, the same fate befell Italian Fr. Paolo Dall'Oglio...
---
The world's largest monastery library is in Austria and it's beautiful...
---
Shipwrecked man survives underwater for three days praying psalms...
---
Pope Francis is an evangelist, plain and simple. But he's no ordinary evangelist...
---
Get this entire Catholic website on CD-ROM...

The full contents of the New Advent website are available on CD-ROM. It includes the Catholic Encyclopedia, Church Fathers, Summa, Bible and more — and it's only $19.99...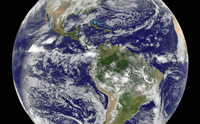 WORLD WIDE WEB
CATHOLIC LINKS
Adoration:
Eucharistic Adoration Directory
Audio:
Lighthouse
-
Audio Sancto
Bibles:
Douay
-
Knox
-
NAB
-
RSVCE
Blogs:
Blog Directory
Bulletins:
Seek and Find
Calendars:
Catholic Calendar
-
Easter Table
Catechisms:
Baltimore Catechism
-
Catechism of the Catholic Church
Events:
Catholic Event Finder
Forums:
Catholics Answers Forums
HHS Mandate:
Becket Fund
Jobs:
Catholic Jobs
Latin:
Ecclesiastical Latin Resources
Latin Mass:
TLM Altar Server Tutorial
-
TLM Mass Directory
Mass Times:
MassTimes
Movie Reviews:
USCCB Movie Reviews
Panoramas:
St. John Lateran
-
Sistine Chapel
Readings:
Today's Readings (USCCB)
Retreats:
U.S. Retreats and Retreat Centers
OTHER LINKS
Cameras:
EarthCam (Live)
-
Aerial Panoramas
Comics:
Calvin and Hobbes
-
C&H Search Engine
-
Dilbert
-
Peanuts
Customer Service:
GetHuman
Fact Checking:
Snopes
Find Things:
Mailboxes (USA)
-
Payphones
-
Phone Numbers
Money:
Missing Money
Privacy:
Do Not Call
Reading Lists:
Hardon
-
McCloskey
-
USLHE
-
Marines
Scanners:
Air Traffic Control
-
Radio Reference
-
Broadcastify
Shopping (Local):
Milo
-
Yard Sales
Tracking:
Airplanes
-
ISS
-
Satellites
-
Ships #1
-
Ships #2
Travel (Flying):
Turbulence
-
VFR Maps
-
SeatGuru
-
FlightAware
Travel (Hotels):
Bed Bug Registry
Weather:
ECMRF (Europe)
-
NCAR/RAP
-
Wind Map
-
National Weather Service (USA)