9 questions about the Israel-Palestine conflict you were too embarrassed to ask...
---
10 things you need to know today: July 26, 2014...
---
There's no guarantee that the immune system of Western liberal democracy will hold up forever...
---
Pope Francis once said that charismatics "confuse liturgy with samba lessons". But times have changed...
Andrea Gagliarducci

Pope Francis' upcoming encounter with the evangelical Christian pastor Giovanni Traettino continues the path of dialogue he has walked with evangelical denominations since his time in Buenos Aires. Pope Francis met Traettino in 2006, while he was Archbishop of Buenos Aires...
---
Stratford Caldecott was a reflection of the love of Christ for so many throughout the world...
---
Is there a demonic element to seemingly ordinary human problems? Sometimes...
Fr. Dwight Longenecker

While full-blown demonic possession is rare, it is much more common for souls to be troubled by what might be called "demonic infection". In counseling people spiritually I have come to believe that there is a state of demonic influence in our lives which is greater than temptation and less than obsession.
---
If you want to understand the theology behind the teaching on divorce and remarriage, start here...
---
Colbie Caillat's powerful music video expresses the teaching of St. John Paul II...
---
"It was top secret until the plane took off": Details emerge on Meriam Ibrahim's escape to Rome...
---
Meriam Ibrahim's story ends well, but it puts a face on the plight of thousands of others...
---
The Christians of Iraq are in pain, and they are quoting the Lord Jesus, and calling on His name...
Elizabeth Scalia

The choice is leave or take a bullet to the head; you have ten hours to get out or die; take nothing but the clothes on your back; oh, you need that glucose meter? Your blood pressure meds? That's too bad. The Christians interviewed here make me feel very proud, and very humbled. They are obviously hurting, obviously shocked and displaced...
---
Why U.S. liberals are so discouraged by this European court decision...
---
What a Holocaust scholar can teach us on the moral cost of admitting divorced and remarried to Communion...
Dawn Eden

On a recent visit to the United States Holocaust Memorial Museum's exhibit on collaboration and complicity in the Holocaust, "Some Were Neighbors," I saw a sign at the entrance bearing a arresting quotation from historian Raul Hilberg: "At crucial junctures, every individual makes decisions and...every decision is individual.
---
Don't confuse validity and sacramentality in marriage...
Edward Peters

Confusion among Catholics concerning annulments is not helped when "experts" featured in the Catholic press are themselves confused about annulments. Peter Smith, writing in the National Catholic Register (21 jul 2014), interviewed two experts about the annulment process. The quotes from one of them...
---
Why your phone freaks out when you get off a plane...
---
The only inspired book of Church history, the Acts of the Apostles, ends with the story of a shipwreck...
George Weigel

The post-Vatican II Lectionary for Mass has many fine features, one of which is the continuous reading of the Acts of the Apostles during weekday Masses in the Easter season. As the Church celebrates the Resurrection for 50 days, the Church also ponders the first evangelization: the primitive Christian community, in the power of the Spirit...
---
Despite facing anti-Catholic bigotry, presidential hopeful Al Smith persevered in politics and faith...
Russell Shaw

To Franklin Roosevelt, he was the "Happy Warrior." To suspicious Protestants, he was a pawn of the pope. Amid such conflicting views as these, the remarkable political career of Al Smith was forged. Four-term governor of New York and Democratic candidate for president in 1928...


The U.S. mass incarceration problem is staggering, and without parallel on a global scale...
---
It's hard to let go of money for God...
Sr. Theresa Noble

When I left my corporate job in California to enter the convent I had to tell my boss I was planning on leaving at the same time he was handing me an offer for a substantial raise. It was a difficult moment. I felt bad for my boss but I was also keenly aware that I looked insane to everyone around me, including myself sometimes. I remember looking at the offer...
---
Women with Down Syndrome respond to God's call as contemplatives...
Kathy Schiffer

This is the mission of the Little Sisters Disciples of the Lamb, a contemplative order in France which opens its doors to women who feel a call to religious life, but who may be turned away from other orders because they have Down Syndrome. The community depends on other sisters who do not have Down Syndrome...
---
Saint Teresa was right: There's a time for penance, and a time for partridge...
---
Unreason unleashes a world of hurt...
Fr. Thomas Berg

Peer deeply into any one of the many contemporary conflicts afflicting human beings on the world stage—the ISIS purge of Assyrian Christians and other minorities from the boundaries of their putative new Islamic state, the felling of Malaysia Flight 17 in eastern Ukraine, the seething hell-hole that is Gaza—and you will eventually discover...
---
Pope Francis lunches with Vatican employees by surprise...
---
Mother reveals "monumental" secret before reuniting with baby she gave up 77 years ago...
---
Whether you know it or not, you're chosen...
Christopher Stefanick

Faith isn't one of the many components of life. It has everything to do with the happiness we were made for. Jesus didn't come to take away our "fun." In his own words, "I have told you these things so that my joy may be in you, and your joy may be complete!" (John 15:11)...
---
The anatomy of etiquette: How to be an old-school gentleman from head to toe...
---
This NYTimes report is commendable, but it's missing a crucial detail. The word again is "dhimmitude"...
Terry Mattingly

A month ago, I wrote a post about the events unfolding in Mosul and argued that journalists who covered this story — those brave enough to venture into the Nineveh Plain region — needed to grasp the meaning of the word "dhimmitude." Yes, this is a controversial term. Yes...
---
Here's how to stop people dead in their tracks and bring them to Christ and His Church...
---
How a solar storm two years ago nearly caused a catastrophe on Earth...
---
5 steps to better mental health, according to St. Paul...
Msgr. Charles Pope

In modern times, we tend to link our notions of happiness and inner well-being to circumstances and happenstance. And thus we think that happiness will be found when the things of this world are arranged in the way and quantity we like. If we can just get enough money and creature comforts, we'll be happy and have a better sense of mental well-being.
---
Why Marvel is running circles around DC Comics...
---
Why are some people more prone to mosquito bites?
---
'Quo vadis?' A sobering reminder to leave our comfort zones and go out into the world...
Greg Erlandson

Where are we going? Is the Church as we know it dying? That is the provocative question asked in a new documentary called "When God Left the Building." Produced by Group Productions, it is a stark examination of the erosion taking place in Protestant churches these days.
---
1914-2014: Echoes of the Great War...
---
Get this entire Catholic website on CD-ROM...

The full contents of the New Advent website are available on CD-ROM. It includes the Catholic Encyclopedia, Church Fathers, Summa, Bible and more — and it's only $19.99...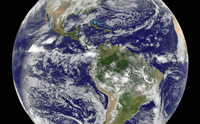 WORLD WIDE WEB
CATHOLIC LINKS
Adoration:
Eucharistic Adoration Directory
Audio:
Lighthouse
-
Audio Sancto
Bibles:
Douay
-
Knox
-
NAB
-
RSVCE
Blogs:
Blog Directory
Bulletins:
Seek and Find
Calendars:
Catholic Calendar
-
Easter Table
Catechisms:
Baltimore Catechism
-
Catechism of the Catholic Church
Events:
Catholic Event Finder
Forums:
Catholics Answers Forums
HHS Mandate:
Becket Fund
Jobs:
Catholic Jobs
Latin:
Ecclesiastical Latin Resources
Latin Mass:
TLM Altar Server Tutorial
-
TLM Mass Directory
Mass Times:
MassTimes
Movie Reviews:
USCCB Movie Reviews
Panoramas:
St. John Lateran
-
Sistine Chapel
Readings:
Today's Readings (USCCB)
Retreats:
U.S. Retreats and Retreat Centers
OTHER LINKS
Cameras:
EarthCam (Live)
-
Aerial Panoramas
Comics:
Calvin and Hobbes
-
C&H Search Engine
-
Dilbert
-
Peanuts
Customer Service:
GetHuman
Fact Checking:
Snopes
Find Things:
Mailboxes (USA)
-
Payphones
-
Phone Numbers
Money:
Missing Money
Privacy:
Do Not Call
Reading Lists:
Hardon
-
McCloskey
-
USLHE
-
Marines
Scanners:
Air Traffic Control
-
Radio Reference
-
Broadcastify
Shopping (Local):
Milo
-
Yard Sales
Tracking:
Airplanes
-
ISS
-
Satellites
-
Ships #1
-
Ships #2
Travel (Flying):
Turbulence
-
VFR Maps
-
SeatGuru
-
FlightAware
Travel (Hotels):
Bed Bug Registry
Weather:
ECMRF (Europe)
-
NCAR/RAP
-
Wind Map
-
National Weather Service (USA)